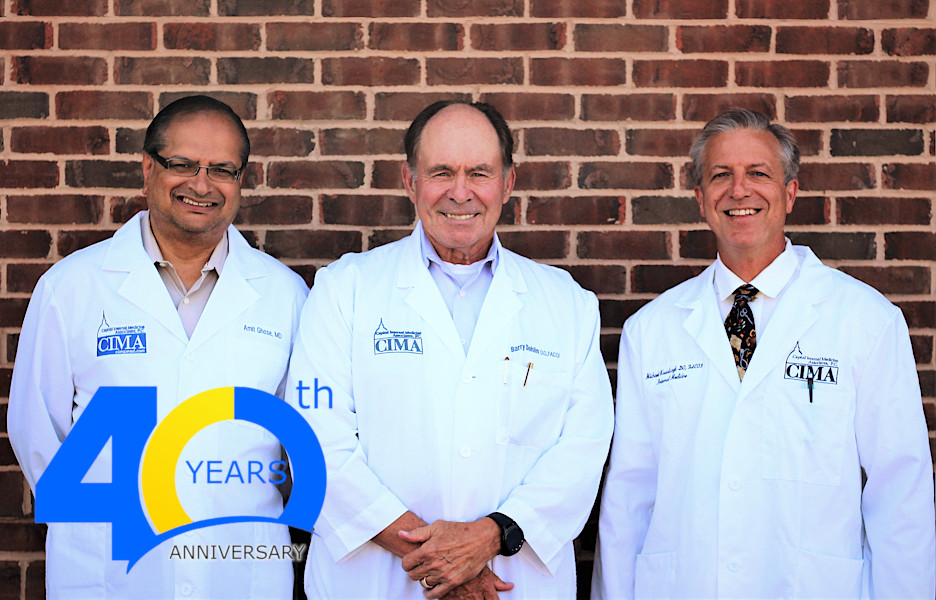 Welcome to CIMA
CIMA is a physician-owned internal medicine practice whose mission is to offer cost effective, quality patient care and other services to the people of the Capital city and the mid-Michigan area.

We are committed to excellence in providing quality, cost effective, compassionate and personalized health care.

We believe that by working together, we will improve the health of the community we serve.
Prescription Refill Policy Changes:
Effective 7/1/2021 CIMA will require patients to request medication refills at the time of their appointment. We will no longer process routine medication refill requests by phone, portal, or pharmacy fax request at no charge. You will be charged a $25 processing fee for medication refills provided outside of an office visit or televisit.
We ask that you review your medications before your appointment and request refills during your scheduled appointment time. Your provider will prescribe the appropriate number of refills to ensure you have enough medication until your next appointment.
We will continue to accept telephone requests to our refill line for controlled medications. Please note that controlled medications may not be refilled early and allow 72 hours for processing.
Please contact our office if you would like to schedule an appointment for medication management. Thank you for your patience as we work together to provide quality patient care.
For more information please review the policy.
Televisits:
We continue to offer Telehealth visits, please contact our office to schedule an appointment
This applies to:
● Medicare Wellness Appointments
● Diabetic Management Checks
● Medication Follow Up and Refill's
● Mental Health Concerns
● Lab and Imaging Follow up
● Sick visits
● Hospital/ER Follow Up
● Advance Care Planning
● And many other concerns
Tele-visits are easy to do with a smartphone or computer. Just call to schedule an appointment time and we will walk you through the process. If you do not have a smartphone or computer, some insurances will allow a phone call appointment without a video.