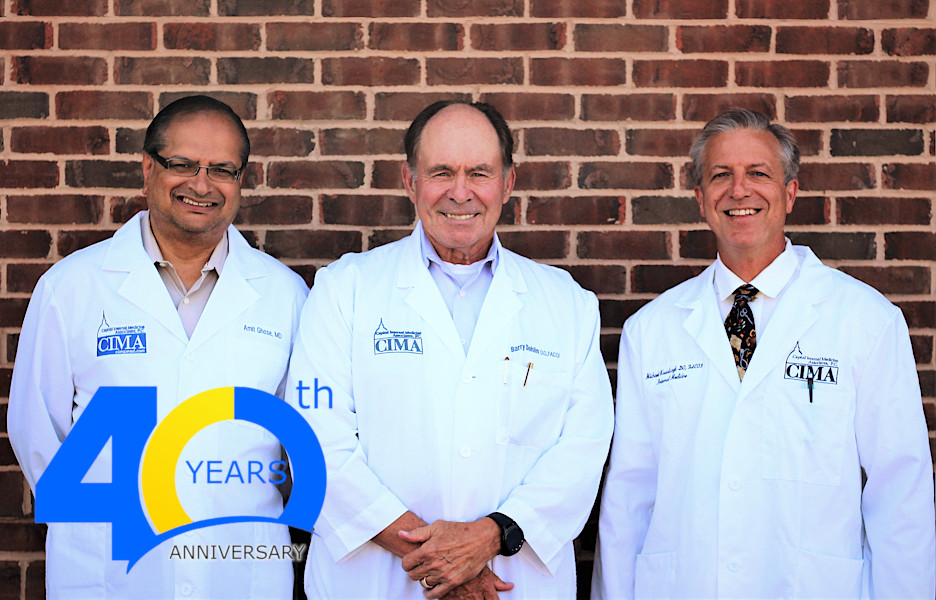 Welcome to CIMA
CIMA is a physician-owned internal medicine practice whose mission is to offer cost effective, quality patient care and other services to the people of the Capital city and the mid-Michigan area.

We are committed to excellence in providing quality, cost effective, compassionate and personalized health care.

We believe that by working together, we will improve the health of the community we serve.
COVID Vaccine Information:
CIMA patients 65 and older can register to be vaccinated through McLaren, please click here.
CIMA patients can also register to be vaccinated through Sparrow, please click here.
As local health departments are starting to distribute COVID-19 vaccines, many have questions about the different vaccine distribution phases as well as where they can access the vaccines.
Phase 1A – includes paid and unpaid persons serving in a health care setting who have direct or indirect exposure to patients or infectious materials, and are unable to work from home. This includes residents of long-term care facilities.
Phase 1B – includes frontline essential workers and individuals 75 years of age and older.
Phase 1C – includes other essential workers, persons 65 to 74 years of age, and individuals 16 to 64 years of age with underlying medical conditions.
Phase 2 – is a mass vaccination campaign for all person age 16 years or older.
Please note that these phases are subject to change based on the state's supply of vaccine.
If you fall into any portion of Phase 1, please use the following links to fill out an interest survey with your local health department. In the event you reside in a different county, please use the final link to locate your vaccine by county.
We will do our best to update you as more information becomes available.
CIMA is now able to provide Tele-visits!
Tele-visits are a video chat with your provider. They are covered by many insurances with some insurance companies waiving the co-pay.
This applies to:
● Medicare Wellness Appointments
● Diabetic Management Checks
● Medication Follow Up and Refill's
● Mental Health Concerns
● Lab and Imaging Follow up
● Sick visits
● Hospital/ER Follow Up
● Advance Care Planning
● And many other concerns
Tele-visits are easy to do with a smartphone or computer. Just call to schedule an appointment time and we will walk you through the process. If you do not have a smartphone or computer, some insurances will allow a phone call appointment without a video.